Your current location:
CMP30 Series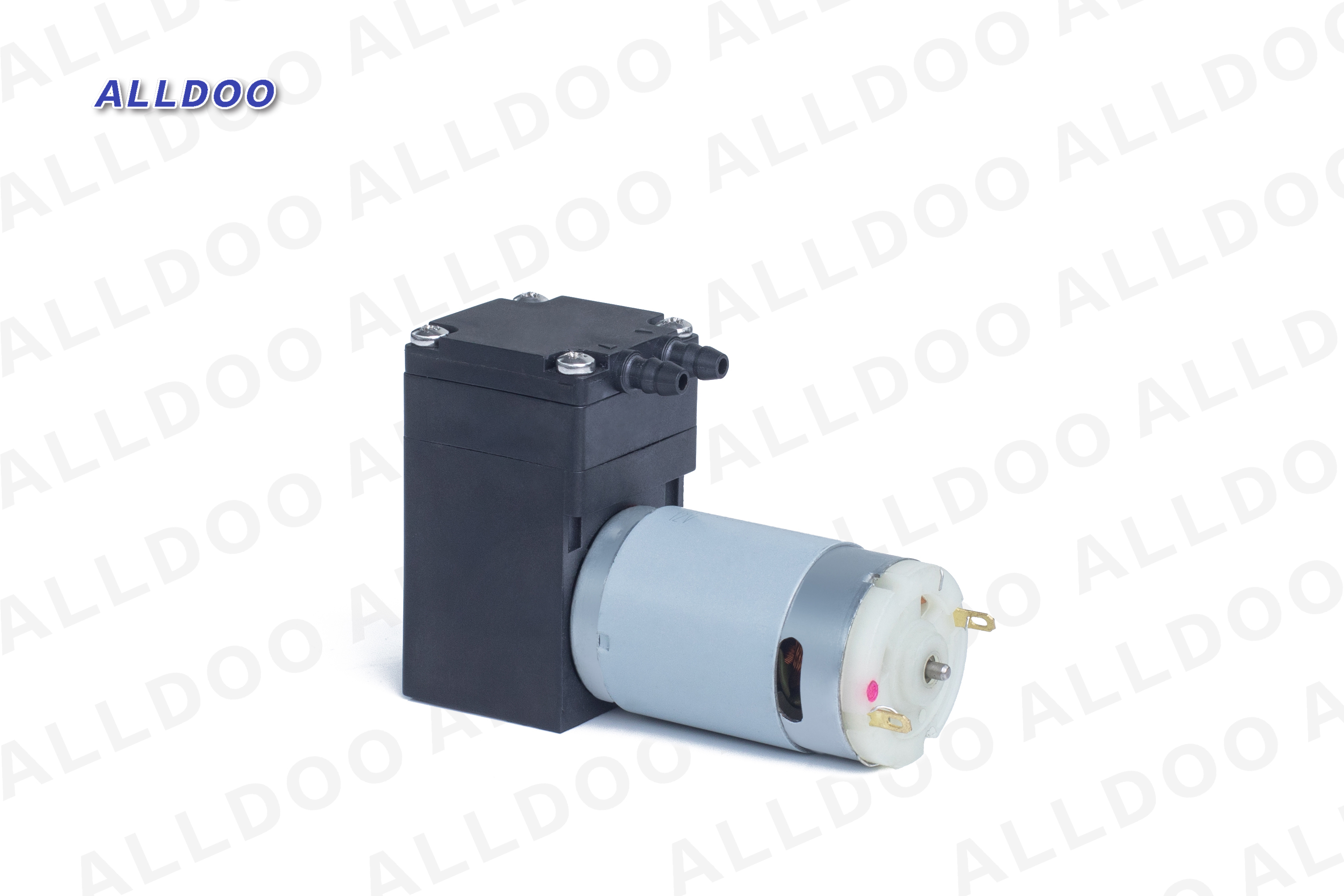 CMP30 vacuum(air,gas) micro pump are well suited for transferring,evacuating and compressing air and neutral or corrosive gases as well as vapors.

Technical Features:
1.Uncontaminated flow.
2.Non-metallic construction.
3.Compact size.
4.Maintaince free.
5.High level of gas tightness thanks to the closed diaphragm surface and special sealing system.
6.Can operate in any installed position.
Various models
Type
Voltage
Free flow
Max vacuum
Max pressure
Current
Size
CMP30-3P
12 VDC
3 L/min
-800mbar
2.5 bar
0.5A
30*53*75mm
CMP30-3P
24 VDC
3 L/min
-800mbar
2.5 bar
0.3A
30*53*75mm
CMP30-2V
12 VDC
3 L/min
-700mbar
2 bar
0.4A
30*53*75mm
CMP30-2V
24 VDC
6 L/min
-700mbar
2 bar
0.3A
30*53*75mm
CMP30-4A
12 VDC
6 L/min
-600mbar
1.5 bar
0.4A
30*53*75mm
CMP30-4A
24 VDC
5 L/min
-600mbar
1.5 bar
0.25A
30*53*75mm
CMP30-3PW
12 VDC
3 L/min
-800mbar
2.5 bar
0.4A

30*53*77mm(Brushless Motor) (Brushless Motor) (Brushless Motor)

(Brushless Motor)

CMP30-3PW
24 VDC
3 L/min
-800mbar
2.5 bar
0.3A

30*53*77mm(Brushless Motor) (Brushless Motor) (Brushless Motor)

(Brushless Motor)

CMP30-4AW

12 VDC

5 L/min

-550mbar

1.5 bar

0.4A

30*53*77mm(Brushless Motor) (Brushless Motor) (Brushless Motor)

(Brushless Motor)

CMP30-4AW

24 VDC

5 L/min

-550mbar

1.5 bar

0.3A

30*53*77mm(Brushless Motor) (Brushless Motor) (Brushless Motor)

(Brushless Motor

CMP30-2VW

12 VDC

5 L/min

-700mbar

2 bar

0.4A

30*53*77mm(Brushless Motor) (Brushless Motor) (Brushless Motor)

(Brushless Motor

CMP30-2VW

24 VDC

5 L/min

-700mbar

2 bar

0.3A

30*53*77mm(Brushless Motor) (Brushless Motor) (Brushless Motor)

(Brushless Motor